Your business premises or private property houses valuable possessions. Think, for example, of computers, machines, cars, etc. That is why a good entrance gate is indispensable, especially on deserted and dark industrial estates.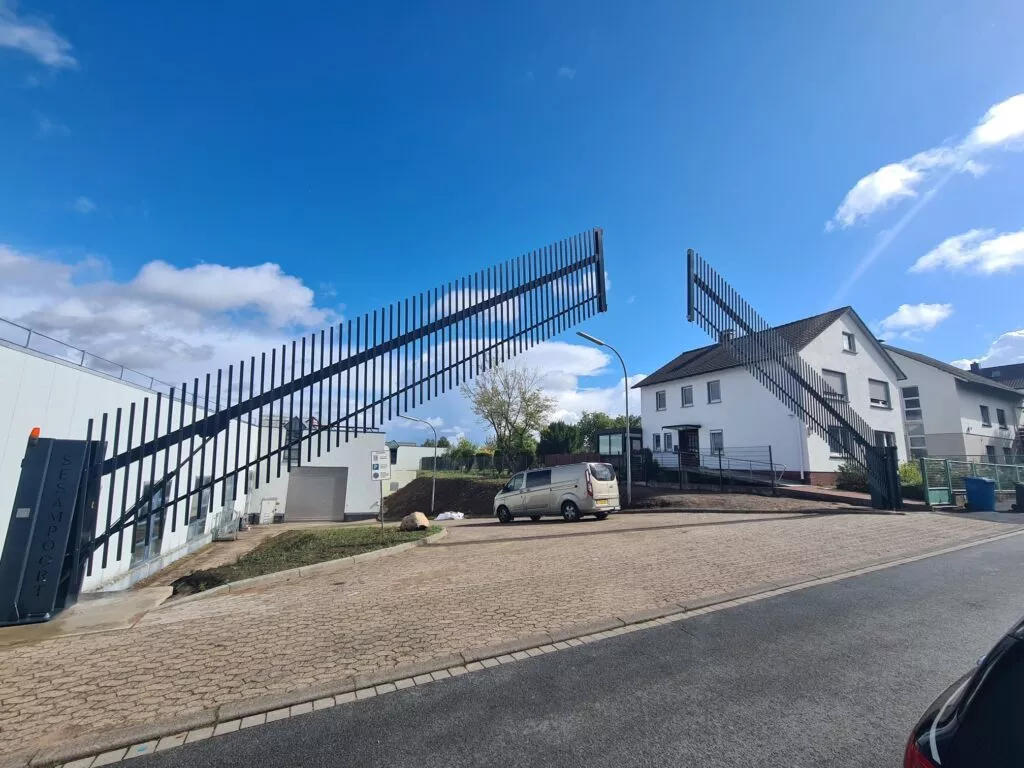 A gate with a
stylish design
Our robust vertical gates will keep any unwanted visitors out. Our Sesame Gate is suitable for all building and/or business premises. The Sesame Gate is not only sturdy, it also looks very stylish. A Sesame Gate has beautifully finished bars and can be operated automatically. 
Vertical
opening

of our gates
The Sesame Gate is the first barred gate that opens vertically, making it widely usable for fencing your business or private premises. Not only does our gate offer an elegant entrance, it is also an interesting solution when there is a lack of space. When opened vertically, the gates have a width of 70cm only. 
The Sesame Gate not only offers an elegant entrance, but has many other advantages too. It can, for example, be used if there is not enough space for a swing or sliding gate.
The maximum
bridge

the Sesame Gate
With one single Sesame Gate you can close a passage of up to 10 metres and with a double Sesame Gate you can thus close up to 20 metres. The height of the bars of our gates vary from 1.50 metres to 3.00 metres.