Vertical
opening

of our gates
Are you curious about how our fantastic Sesame Gate works? Then watch the videos below. The Sesame Gate has many advantages over a traditional barred gate. Our gate is distinctive when the space is actually too small for a gate or when the ground is not flat. Our gate provides the same protection and security as a traditional gate, but needs only a fraction of the space.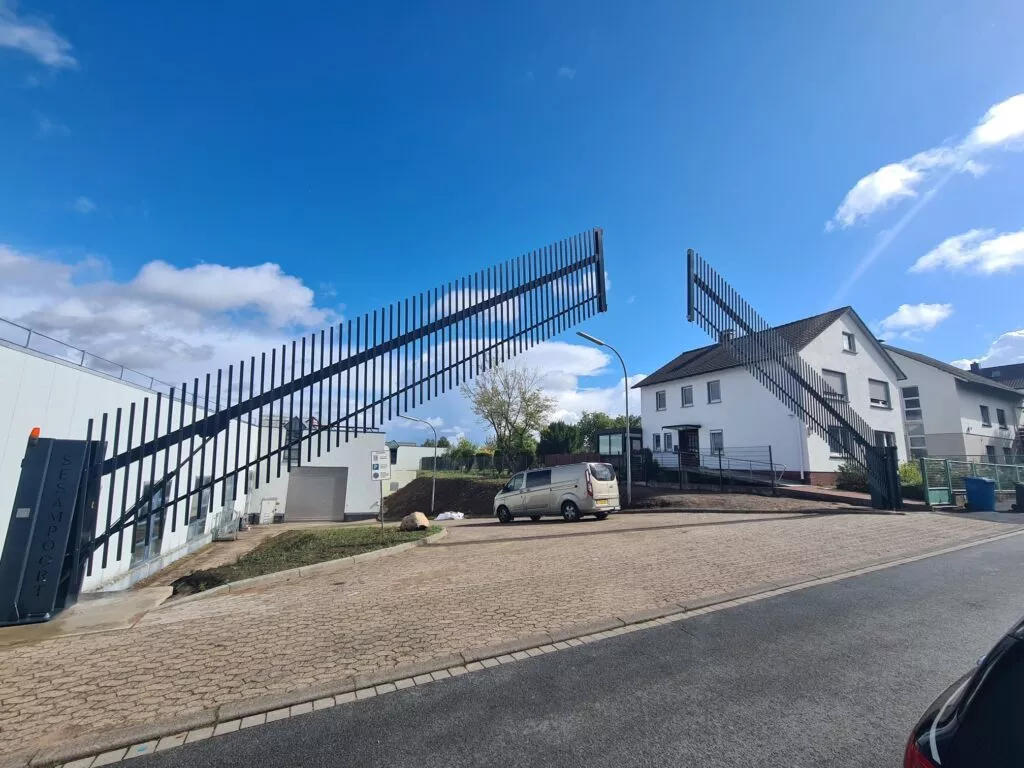 Want to know more about us?
Do you wonder what solution we can offer for your premises? Then contact us below. We will be happy to tell you more about us and our product.